"I love the design of these two buildings and their location is fantastic," Djokovic said in a statement at the time. "New York and Miami are on my travel list every year, and it will be exciting to have a place to come back to."
The apartments at 565 Broome Soho reportedly cost Djokovic more than $10 million and were located on the upper floors of the 30-story development. They were not adjacent to each other and therefore could not be combined.
The development does not have a tennis court but does have a fitness center with a yoga studio, an indoor heated pool with steam room and sauna, and other amenities like 24-hour concierge service , automated parking and a library.
Back in Serbia, he would have spent €545,000 on a three-bedroom penthouse in Belgrade with terrace and swimming pool in 2018, while local media report he also recently built a sprawling villa on the shores of a private lake in Vojvodina, in the north of the country.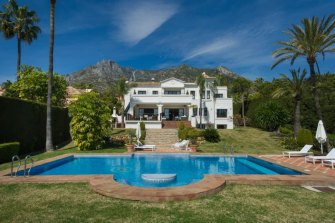 During this time, Spanish media reported in 2020 that Djokovic was set to make Marbella, on Spain's southern Costa del Sol, his home base after spending more than 10 million euros on a nine-bedroom villa he has rented out during lockdown.
Djokovic and his wife Jelena shared glimpses of the home on social media at the start of the pandemic, sharing videos of themselves playing tennis, dancing and doing a bit of acro yoga on the living room floor.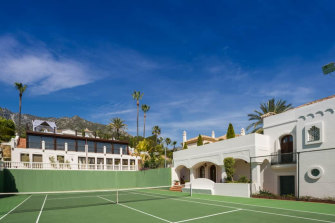 Djokovic was also training spotted in Marbella during the holidays before leaving for Melbourne.
The property has mountain and sea views and has a tennis court as well as a swimming pool, cinema room, guest house, gym and restaurant. sauna.
We know less about his residence in Monte-Carlo, his base for fifteen years. Djokovic owns a hillside house in the famous tax haven, which offers views of the Mediterranean Sea.